Hrisokellaria means gold cellar, implying rich winter supplies – or possibly the excellent quality of the wine from the local monastery no longer in use – alas. Hrisokellariá is a small country village off the tourist highroad in Messinia in the south-west of the Peloponnese. Our house crouches under the hill of Agios Mamas, earlier the site of a small chapel; Mamas was a Kappadocian shepheard and has lent his name to our cottage.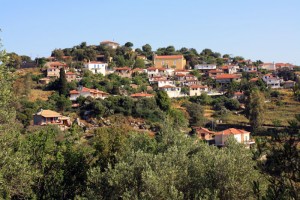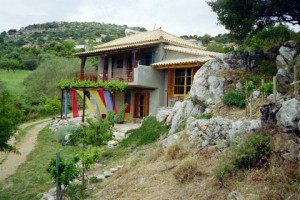 From Agios Mamas there is a grand view over pastoral Hellas, donkey paths, goat enclosures and olive groves towards the Koroni castle down by the sea. On the other side of the bay towers the mighty Taigetos mountain.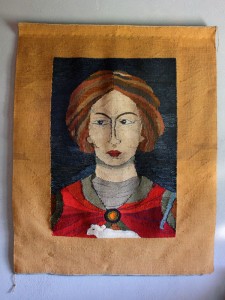 Our house is small, a bedroom, kitchen, living-room and a guestroom. Modern conveniences, a roofed balcony and a large terrace. In the garden there are olive, almond, orange, lemon, pomegranate and laurel trees.
You can get here by bus or plane from Athens. Good surfaced roads lead to nearby village Harakopeio and to Koroni with bank, post office and bus station. And, of course, to a dozen enchanted mediterranean beaches, including the famous Saga beach.
Agios Mamas is for rent part of the year. Please contact us on one of our addresses.